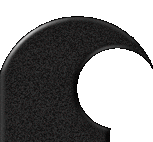 Customizing the HTML Fragment
---
Questions? E-Mail the RingMaster, BruteForce.

---

You mean I can customize it?
Yes indeed; you should feel free to customize, modify, change, twist, fold, staple, spindle, mutilate, or otherwise alter the HTML fragment in any way you like -- as long as it retains a few basic elements:
A link to the S.D.C. Ring Homepage at http://sdcring.tripod.com, otherwise known as "here."
A link to the next site in the ring.
A link to a random site in the ring.
A link to the full list of S.D.C. Ring sites.
Your name/handle and E-mail.
One of the five S.D.C. Ring graphics.
Yes, you read that right: There are five different S.D.C. Ring graphics you can choose from, depending on your site and personal preference. The ring fragment automatically includes sdcring.gif, but if you prefer sdcring4.gif, go ahead and put it in there -- just add that "4" to the code!

That's about it; now you know everything you need to become a full-fledged member of the S.D.C. Ring!
Copyright © 1998-99 Riot Studios All rights reserved. Reproduction in whole or in part in any form or medium without express written permission of Riot Studios is prohibited. All material taken from other sources is © its respective owner(s). Fame. Power. MDC. A Jedi craves not these things.